During the work phase, in which I created the small, spherical sculptures, I learned from my friend Simi Kolan that her band would be giving a concert soon. I couldn't miss it. At the concert I was immediately inspired by the simple logo of the band DAS THE AO because it had similarities to my rolling sculptures.
This is how the rolling DAS THE AO sculpture was created.
Further variants to the series of rolling sculptures were created and the video 'Moving Christmas Balls' was no longer current.
The video was well received and the creation was fun, so I decided to make another video.
It is a crossover of music and sculpture clips, not only does the background music, but the works also illustrate the music. In the video I create an unusual equality between the two genres.
The previous video was made in the run up to Christmas. The marble dust enveloped my studio in a white tool landscape and the large marble ball was already hanging in the studio at Christmas time as an unprocessed Christmas ball and was waiting for its completion.
But now in the right order:
Bullets have always moved me. The 'Globe', the 'Jing Jang Helix', the Korean ball, but also 'My Will be done' and 'Theory – Reality – Compromise' always showed that I liked to face the ball challenge.
Then I ran across a marble ball at OBI that I really wanted to work on.
The ball had a diameter of 60 cm, it was approx. 320 kg heavy, very unwieldy and therefore dangerous, should it become independent in an uncontrolled manner.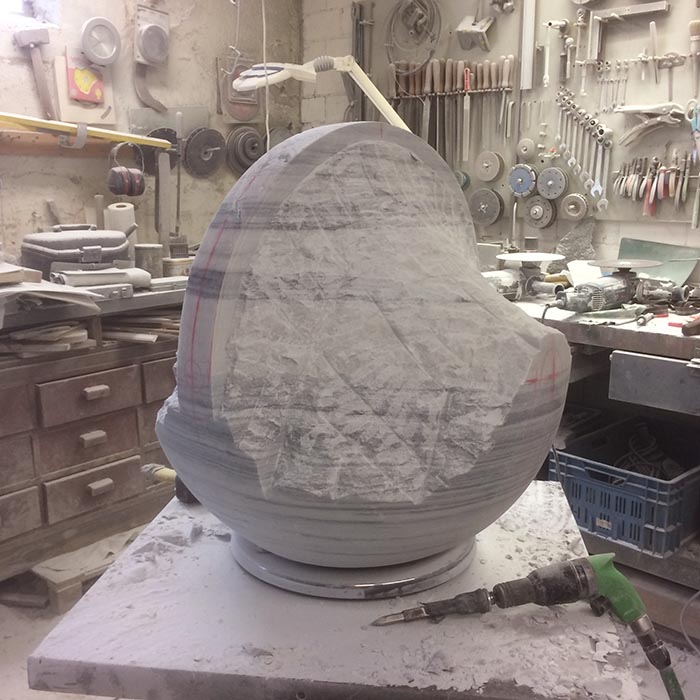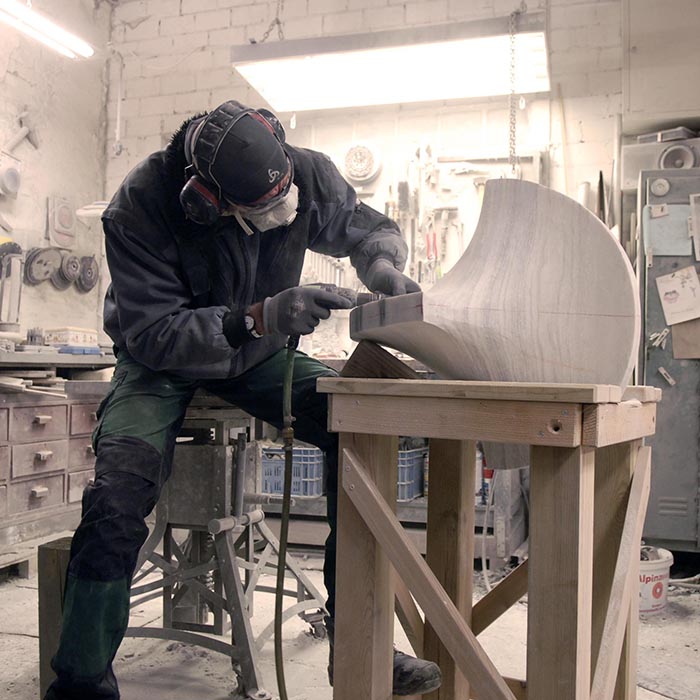 The stone remained unwieldy until the first breakthrough. Now the ball almost seems to float, like a snowflake or Christmas ball on a tree.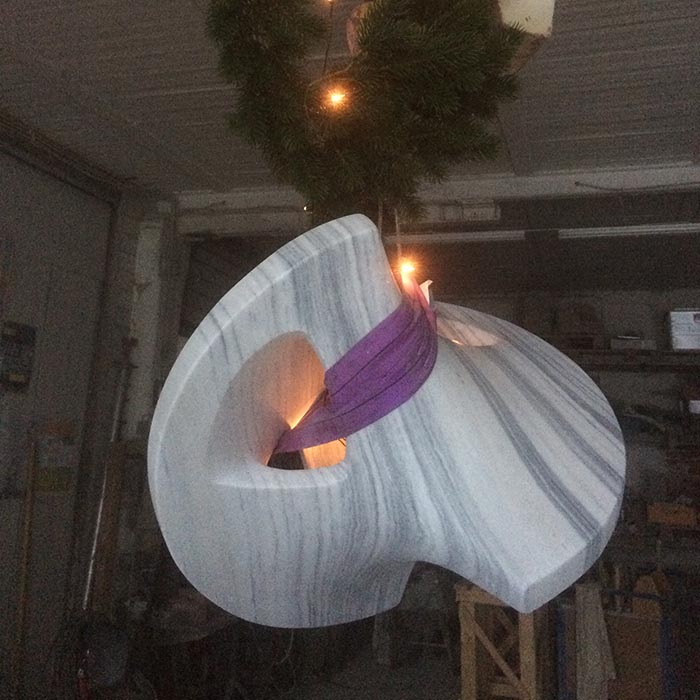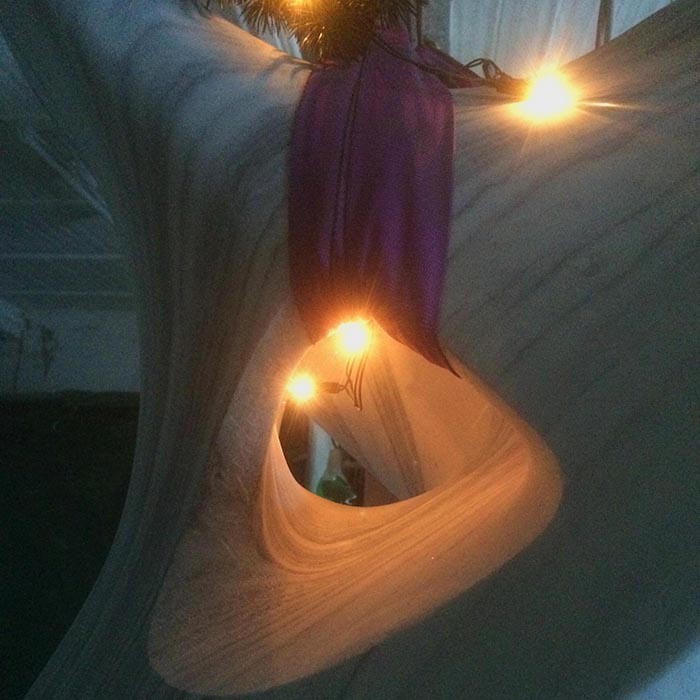 So floating in space, but turning only around one axis, I then started with the hand-sized variations that invite you to roll, move and play. All possibilities of rotation should be given. I could not only implement this in the handy models, but also digitally.
The cold in the studio and the interest in the 3D visualization prompted me to design some variations digitally so that they could be cast in bronze in individual sizes.