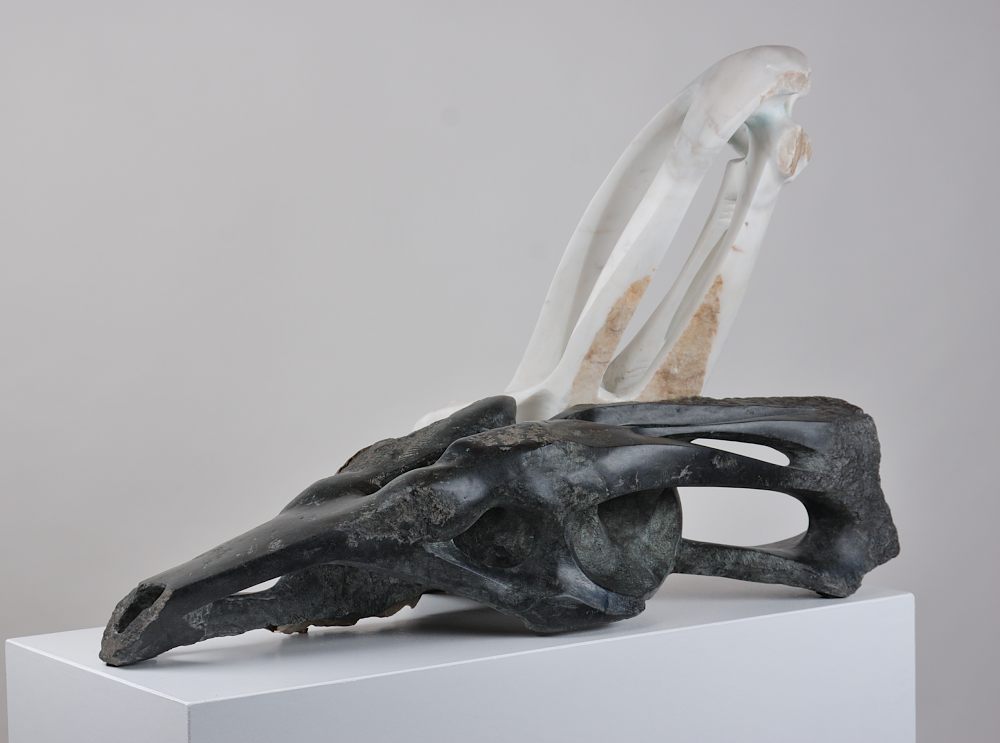 Lying Update 2018
Diabas, marble, bronze
90 x 60 x 40 cm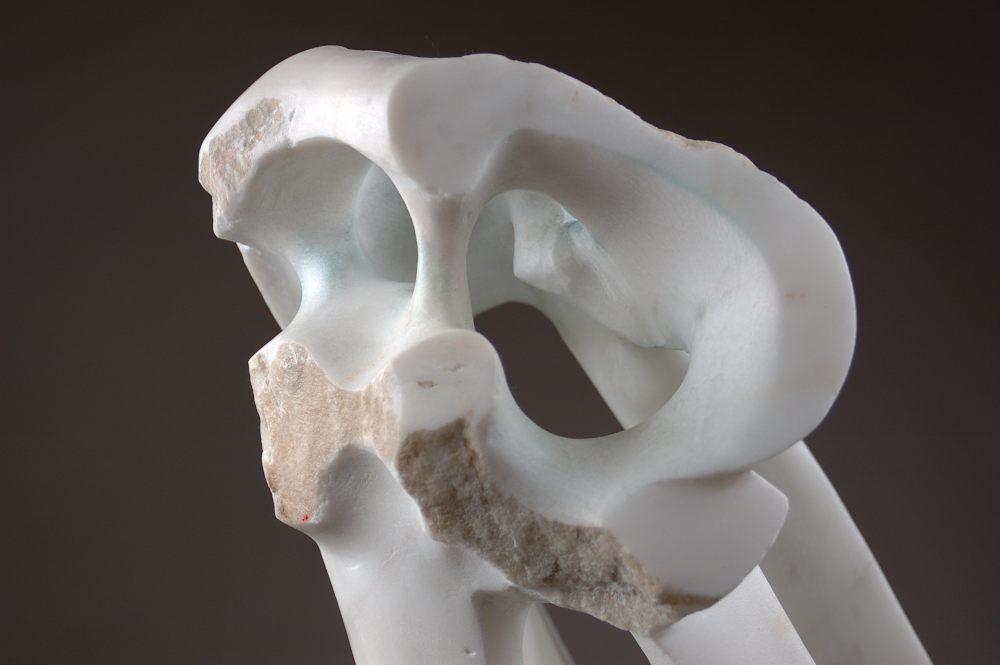 Detail knee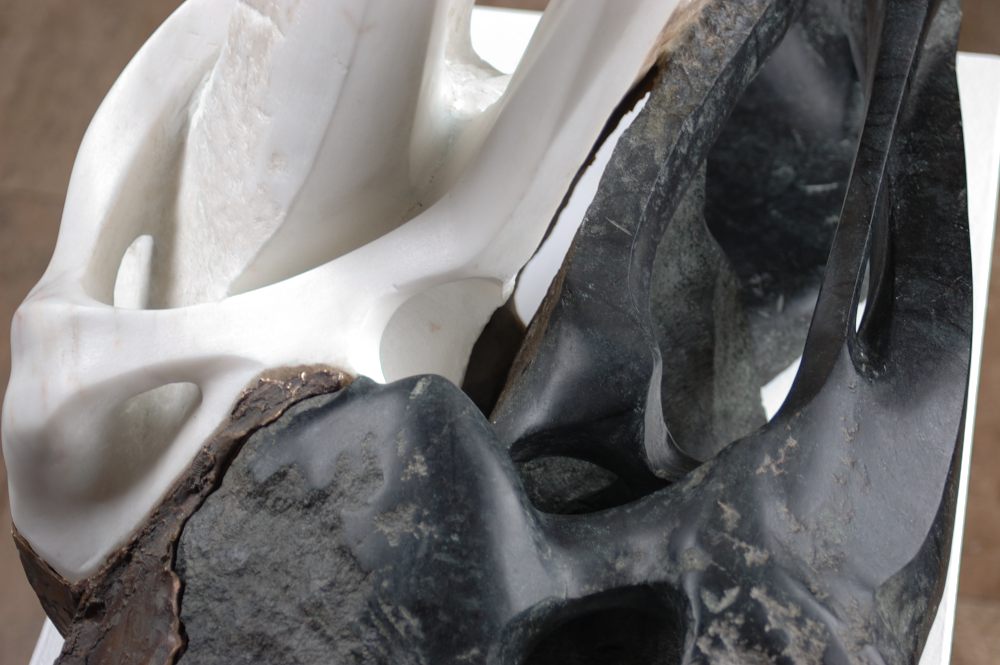 Detail lap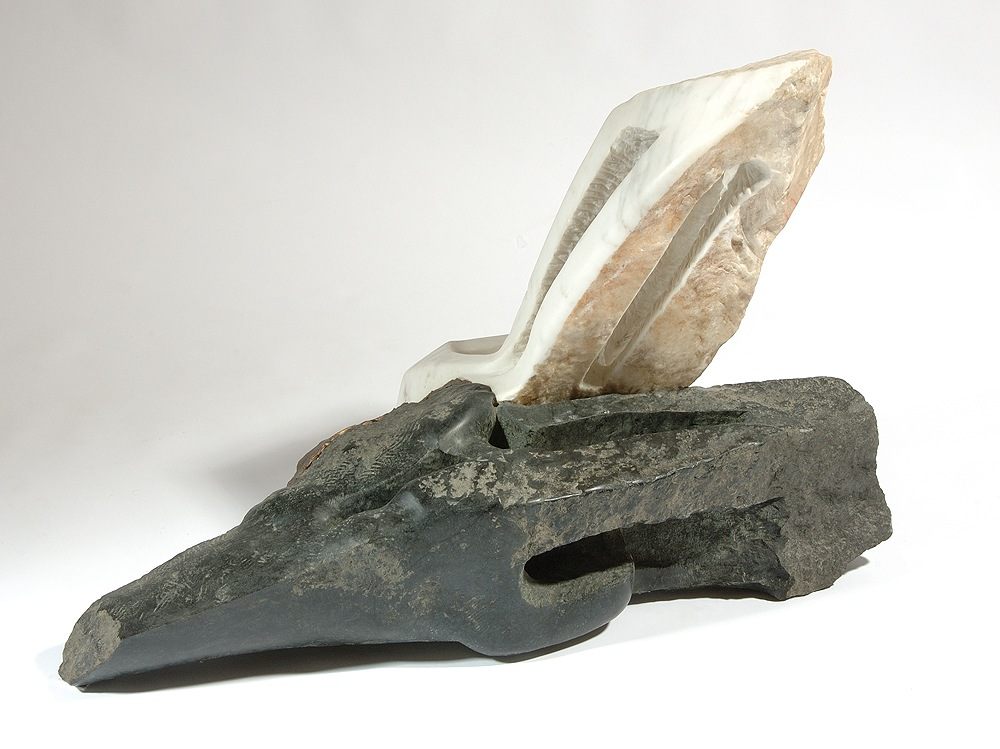 Lying Update 2001
Diabas, marble, bronze
90 x 60 x 40 cm
The original work (see below) consisted of the massive stones marble and diabase and a fitted bronze. The sculpture showed much of its natural surface, but was very heavy, unwieldy and hard to carry by two.
After the first back problems around 1999 I started to make sculptures easier and to create breakthroughs to better transport them.
So in 2001, I sat down to the somewhat chunky sculpture to rid it of superfluous ballast (see above). As a result, the work was then good to lift with two people or a crane.
In 2018, I decided to continue modifying the lying torso, as it was still very bulky compared to current work. Now not only the breakthroughs have been increased, but also supplemented by many more.
Sometimes the development of a sculpture takes many years.

Original version (circa 1997)