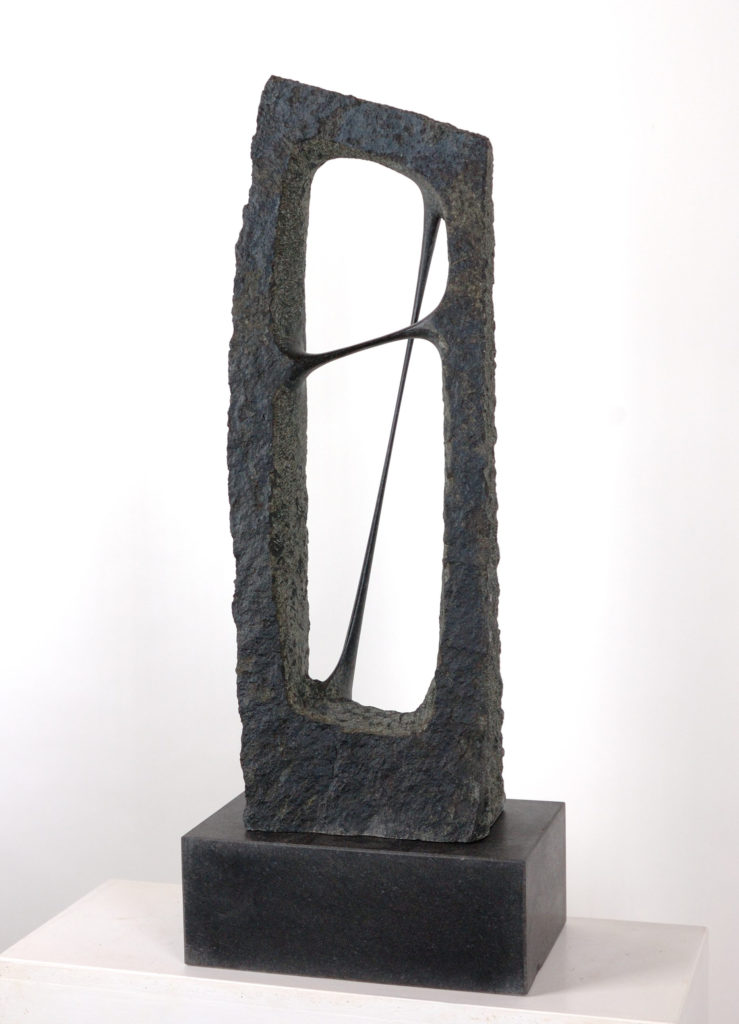 Seidener Faden / Kreuz
Diabas  58 x 20 x 10 cm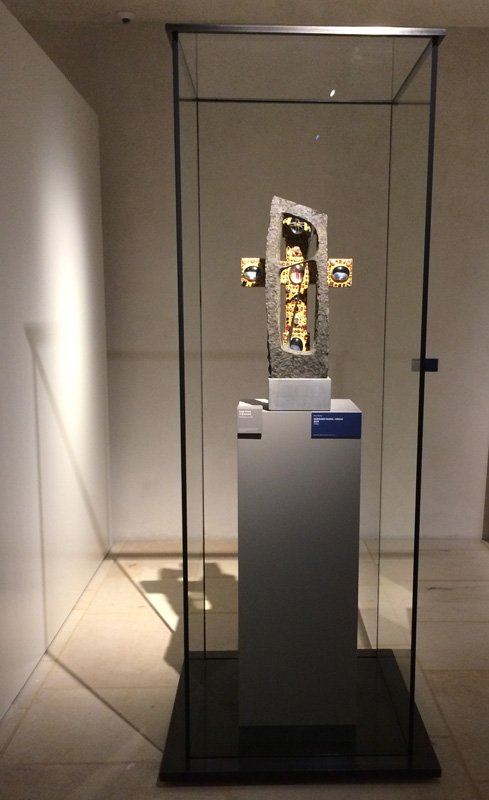 Exhibition at the Dommuseum Hildesheim


Contrary to the grandiose, splendid goldsmith work of the great Bernward Cross, this cross is reduced, thinned, translucent, fragile. Taking the Latin form of the cross, the vertical runs outside the plumb line, resulting in a hybrid of St. Andrew's cross and Latin cross. In the past, the reliquary's outer splendor in the pilgrim's imagination increased the efficacy of the relic. The cross as a place of suffering needs no splendor. The ambiguity of the cross as a place of death and its overcoming implies the power of faith, which today is characterized less by outward appearances than by internalization, by struggling for faith, a fragile event which ia. is questioned by social shocks, fateful blows and scientific discoveries and, as it were, hanging by a thread.
The placement of the cross in a contemporary language of form in front of the historic Bernward Cross reveals a "cross-over", which highlights the diversity of beliefs and their changes in meaning.
The sculpture is made of one piece. The green-black stone is a volcanic plutonic rock (diabas) from the Lahn-Dill circle. The two "threads" are skewed to each other and do not touch.